Looking for a new career? Consider becoming part of the CleanFX team.
The team at CleanFX are dedicated to providing outstanding, professional service for our customers. We are proud of the essential service we provide, knowing that everyday our actions keep people safe and allow them to be productive in a healthy environment.
We choose to have a workforce of employees rather than sub-contractors, as we know our service targets will be reached to a higher standard, and our workers will be better cared for. We ensure our staff are paid correctly with all the benefits they are entitled to, and advocate for fair and equal treatment within our industry for all workers in the sector.
Within our company there are many opportunities for promotion and progression. Many of our workers find themselves on a wonderful and enriching career path.
Our team feels more like one big family than simply workmates. We support one another, we are committed to safe and productive work practices and we value open and honest communication.
When Frank Youhana first migrated to Australia, he was grateful to be given an opportunity to work. Giving others that same opportunity is an important pillar that underpins our business. We employ people from diverse backgrounds, giving our workers support and opportunity, and allowing them to grow into a career they are proud of. Giving job opportunities to people from a range of ethnicities and backgrounds, and bringing together people from around the world definitely puts a smile on our faces.
We are welcoming of all people and will not tolerate discrimination. We employ people of Aboriginal and Torres Strait Islander descent, culturally and ethnically diverse backgrounds, and members of the LGBTIQ community.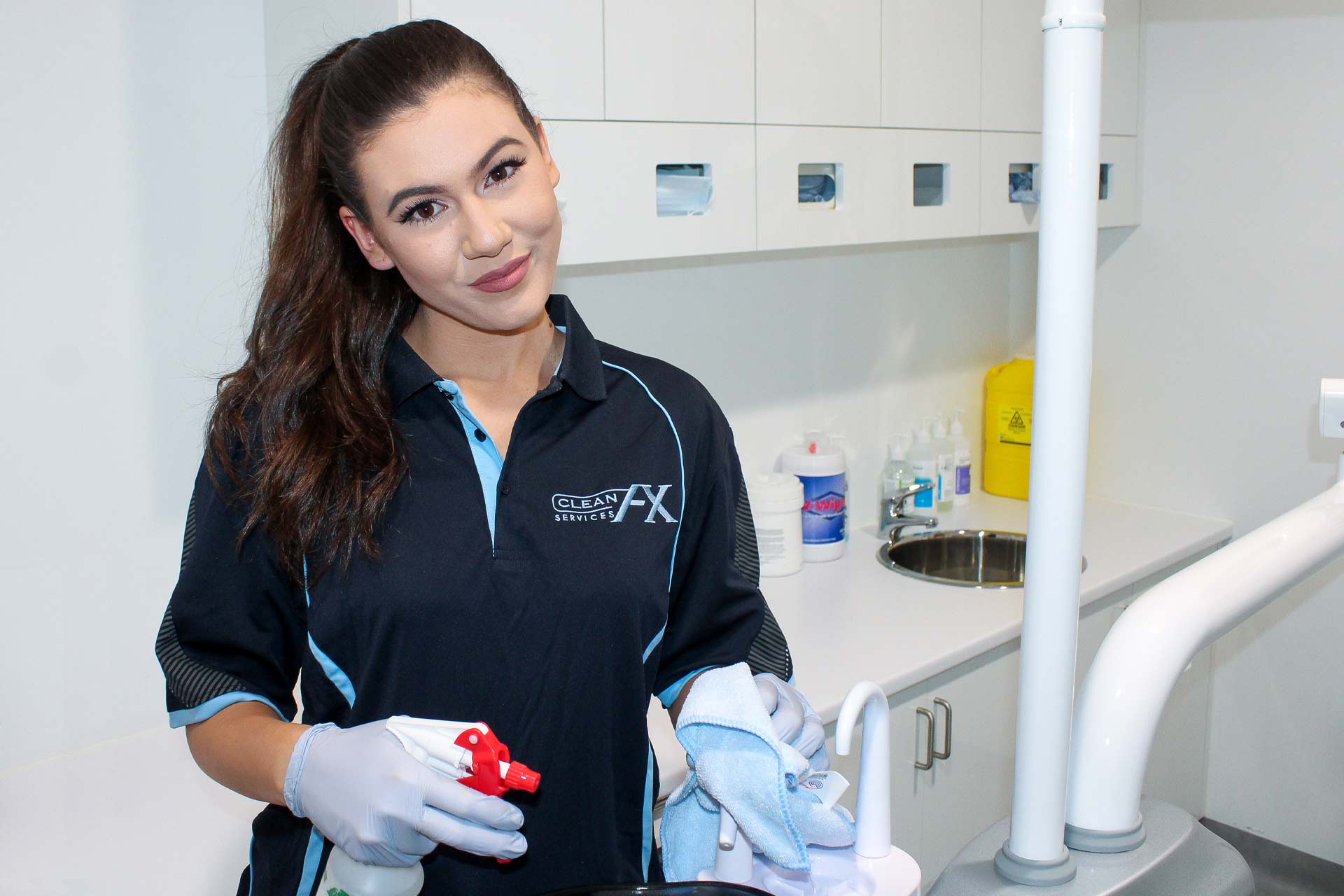 Refugees and new migrants
We support workers who are new to Australia and who may not have previous references, as well as students who are working while studying. We understand that for many people in these situations simply establishing a safe home and providing food for a family can be a day-to-day challenge. At CleanFX we love and treat our staff with the utmost respect and fairness, providing them with an immaculate working environment. Our leadership teams help smooth the transition with training opportunities and approachable communication.
Disability and Disadvantage
We offer pathways and opportunities for people with disabilities, the long-term unemployed and former offenders. We recognise the barriers to employment that many people face, and work to break these down, assisting people to find meaningful and lasting employment.
We recognise the barriers older workers face in entering the workforce. We also love to recognise the enrichment older workers carry with them. Many of our older workers find their work to be therapeutically beneficial to their health, and a wonderful way they can contribute to the communities that they love. We greatly value their contribution to the CleanFX family.